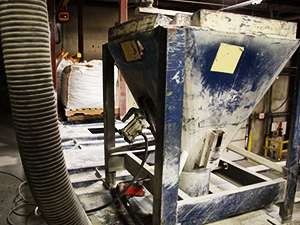 Using a Male Wedge and Female Bracket, this Portable Air Piston Vibrator is perfect for full clean out of portable bins of ceramic mix.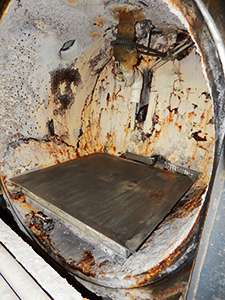 FA flat deck vibratory table in enclosure for settling refractory in molds.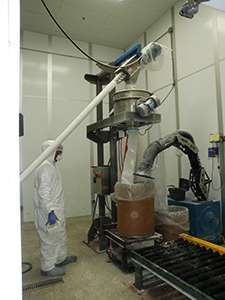 This HKC24 is check screening powder ceramic in a drum filling line to remove lumps and contaminants.